ENTREPRENEUR, HOW TO MOTIVATE PEOPLE TO WORK WITH OR FOR US?
I have always wondered what the ultimate motivation at work could be. What does motivate people to go to work, day after day?  If you are self-employed, nobody needs to motivate you into doing anything. You are working on your dream, so you do what it takes to make the dream come true. But when you work for someone else, how do you motivate yourself? How do employers motivate their employees to come work for them?
Why would someone voluntarily give away at least one third of their 24h, to build someone else's dream? Put like that, it could sound rather provocative… But isn't that what we do most of our adult life?
Basically, we sleep and rest approximately 8 hours, spend 8 hours or so at work and the remaining 8 hours are spent in traffic, and with our family and friends etc… I mean, at least, in an ideal world.
For the "luckiest" among us, we work to get paid, in order to be able to "finance" a life style. That means we make enough money within a reasonable timeframe, in order to be able to :
Live and sleep were we want to, and
Spend some quality time with our loved ones.
These lucky people, I guess, can reasonably claim that they work to finance their dream life. I guess that's what motivates them to wake up every morning. Who wouldn't be?
But then, what about the others, the "less lucky" ones? What could possibly motivate us to go to work, regardless of whether or not our dream life is being financed by that job?
THE 7 THINGS THAT MOTIVATE US AT WORK.
Some time ago, I came across that article written by some Jessica Cross, regarding things that motivate us at work, other than money.
Very interesting material indeed. Basically, what it points out is that we need to feel useful to feel self-accomplished. And she claims that feeling self-accomplished makes us happy in the world. We also need to evolve in a positive environment, and we need clear rules and guidelines.
I will not comment on all the items of the demonstration.  Because I believe it is quite obvious to most. Though, let's focus on item 4 "Knowing that our work helps others, may increase our unconscious motivation".
I am referring here to two of my previous articles "Market study, why is it so important?" and Strategic goal, mission and business core values.
THE APPROPRIATE DISPOSITIONS FROM THE START
Further to those, I want to emphasize on the importance of building a strong team spirit from the beginning of the entrepreneurial venture. Your project has all the chances for success, if you make the right decisions from the start. And also, if the people supporting you in the venture are well informed and committed to the success of the business. The technical tools you need to set up and implement your roadmap, must help that roadmap provide some sense to the team.
It makes economic sense to have people informed of what their work brings to the company, and the community. It also makes sense to value their work and contribution. Because all the above does motivate them. It has become even more important nowadays because the workplace is changing fast. New rules have emerged that make managers and business leaders more aware of their staffs' needs and expectations. You probably know that the new work environment deal, has to do with the fancy word "millennials".
DOES THAT MEAN THAT FROM NOW ON, MOTIVATING YOUR TEAM EQUALS MOTIVATING THE MILLENIALS?
First of all, what is the definition of a millennial? It's a Western label attached to people born between 1980 and 2000. Basically, millennials are "digital natives" and "eco-responsible". They want a real life after work and value co-working more than hierarchy. And they couldn't care less about geographic boundaries.
In May 2018, millennials represented 38% of the world population. That is a little less than 2,9 billion people. 61% originate from Asia, and 17% from Africa.
Business owners in the western world, are scared about millennials, because the latter, force a change in the managerial habits. Millennials want business leaders to be accountable for whatever decision they make. They want some quality time left for their personal activities. And they want to truly be involved in corporate matters. Meaning, they want to work in companies where the energy they give away, is serving to make a difference in the world.
If you ask me, these motivations at work sound more like opportunities than threats. It means to me that this generation's motives are for the world to be a better place.  What could possibly be frightening about such motives?
The general paranoia I sense regarding millennials in businesses, raises a serious question about the values in the business world.
CHANGES IN VALUES OR NATURAL EVOLUTION
My conviction (and please correct me if you believe I'm wrong) is that what scares leaders is that it is (falsely) believed that sharing too much information about strategy, weakens their power. But what the millennials are asking for, is nothing more than knowing what the corporation true intentions are. Of course, it is not smart to display your strategic advantages secrets without caution. But sharing the right amount of information in order to empower your teams, will make them feel more involved in the project. They will appropriate their share of the job and become part of your solution. It's a win-win situation that too many leaders underestimate when designing their strategic plan implementation roadmap.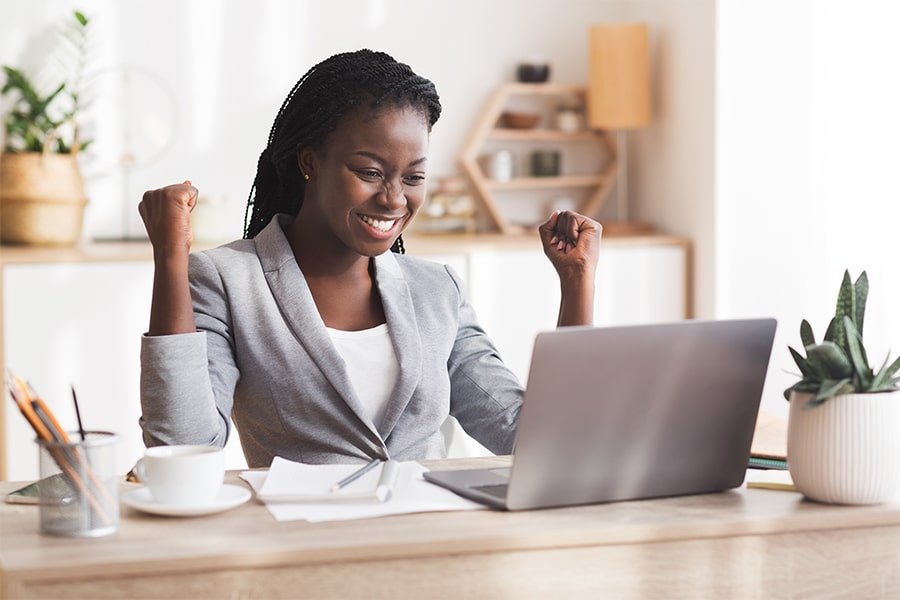 SO, AT THE END OF THE DAY, WHAT DOES MOTIVATE US AT WORK?
I guess, the answer to my own question about what motivates us at work, is definitely "being involved in the design and implementation of a solution that brings value to our community".
And my advice to entrepreneurs, is to make sure they include "motivation of the team", as a strategic matter in their plan. Because, there is no way you can succeed alone in business. You need that team you can rely on. You need these men and women you can trust to do the job, not only because they are paid for it, but because they believe it is the right thing to do. That kind of dedication is priceless, and you need to earn it by
Respecting your partners and team members
Being thorough in your understanding of the business opportunity and what it takes to address it
Being totally honest about your ambitions, goals and values
Working hard and being professional and exemplary
Being accountable
Openly sharing your successes and failures
WHY AGAIN IS IT SO STRATEGIC TO BE SURROUNDED BY A MOTIVATED TEAM?
Well because the more people are happy to work with you, the more value it brings to the company. Motivated people are fast learners because they want to. They have a positive effect on the working environment because they make things happen for the greater good. They know that things and people depend on them, so they produce what they have committed to, and even more.
It is our responsibility, as a (future) manager, to make sure our teams are motivated to do the job. Money is important of course but you need to go a step further to make sure you have a long lasting team to work with.