ENTREPRENEURS' FEAR OF SUCCESS, OR THE IMPOSTOR SYNDROME
I have been a consultant for many years now. And I am always surprised when I meet aspiring entrepreneurs in fear of success for themselves. Many of those, suffer from what is called the "impostor syndrome".
I might sound a little provocative here but, am I really? Most of the projects I was lucky enough to hear about, were good. Very good sometimes even. But project holders are also often very good at finding excuses for not moving forward. That next step being the actual "Go Live" of their business. They are very good at justifying the situation. And obviously, I still haven't found the magic words to help many of these project holders to move forward. It's a shame really!
Anyway, here are the top 5 excuses I hear from entrepreneurs…
1) I DO NOT HAVE THE MONEY TO START MY BUSINESS
That's a fact most of the time, I agree. But when you have no money, you had better have ideas and courage. Dear aspiring business owner, please be aware that this is not you speaking. This is fear of success. So, let me tell you this; Your ideas are worth gold. If you do not believe that, nobody will follow you.
Do not take "No" for an answer. For every single person or institution that refuses to support you, you need to find another one. If they do not trust your project, maybe they are just not good for you. Or maybe you sold your ideas poorly. You were probably not convincing enough.
Well if that is the case, you need to go back and work harder on your pitch or your project. Make sure you are an expert on all the aspects of your opportunity. Try alternative ways to present those.
If necessary, get help improving your communication skills. Try public speaking training for instance. It is always useful to know how to communicate when you are an entrepreneur. After all, you are expected to be the best ambassador of your project.
2) I DO NOT HAVE THE RIGHT / A POWERFUL NETWORK
Do not ask what the network can do for you but what you can bring to the network. This is a basic principle for efficient networking. Each member empowers the network with whatever skills and capabilities they bring to it.
If you have nothing to offer, no added value, then people would want nothing to do with you. Therefore, it is so important to have a solid knowledge of yourself and your market.  This is how you will understand the value you can add to your environment. Again, you might be missing to acknowledge your value for fear of success.
3) I HAVE RESPONSIBILITIES AND INVOICES EVERY MONTHS. I CANNOT JUST TAKE THE CHANCE TO START WITHOUT SOME GUARANTEES.
Well, it's the case for every single adult in the room. You are no exception. If you are not ready to take a chance on your own project, nobody will do it on your behalf. It's your idea, your project, your risk to take. You must set the example and inspire people around you.
Of course, it requires some courage to move away from a situation you know, even if it's uncomfortable. Normally, you have thoroughly vetted your own opportunity and project. Therefore, you are expected to know better than anyone its financial potential.
Again, it's your commitment to your own idea that will inspire investors to step in, not the way around. So just go for it! I must say, at that point, I'm not quite sure whether it is fear for success or loss that is overwhelming.
4) IT'S NOT THE RIGHT TIME
The right time hardly ever comes. It's all a question of preparation. If you act on your environment, you will eventually create the moment and conditions favorable for your project. At the end of the day, you are the one creating the opportunity for yourself.
Of course, the less optimistic of us would claim that some people are just lucky… Well, know that luck also can be orchestrated. Very few things just "happen"! Most of the time, we are to be held accountable for some of the things that happen to us.
5) I TRUST NO ONE
Unfortunately, this comes with the territory. You need to be careful because, money, power and even the prospective of success, can generate the worst behavior from some people. People the least eager to move away from their comfort zone, are most susceptible to show unexpected reactions.
Still, this should not make anyone go into business alone. If you have high expectations for your business, you need to partner with other professionals for short or long-term. There is too much to accomplish for just one person.
What you can and probably, should do, is to protect yourself, "by all means necessary"! Hire a lawyer, or a solicitor. Make sure you have contracts and insurance policies. Patent your ideas and concepts. And respect this simple principle: Trust your instincts! Because the best friendships can be shattered for money or power.
And of course, remember that "In God We Trust, All Others We Audit!" Do not take anything or anyone for granted.
FEAR FOR SUCCESS IS NOT A FATALITY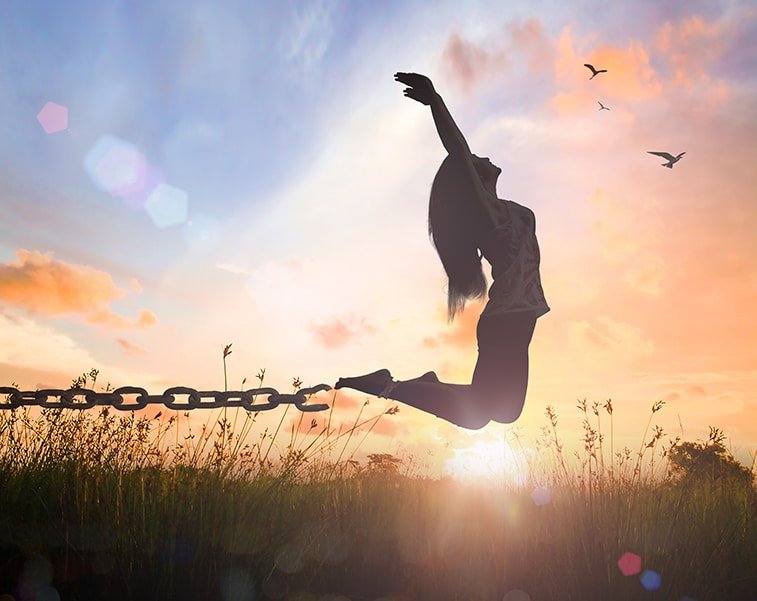 I was lucky enough to meet people with great projects. But unfortunately, most will never become actual businesses. It's a shame for both the project holders and their community. Because they have a potential for making a serious difference.
If you believe you are struggling with fear for success, I would advise you to come out about whatever is stopping you from moving forward. Ask yourself these questions :
What exactly am I willing to give up in order to see my dream come true?
Have I honestly imagined my life after the success of my business?
Do I truly believe in myself?
Can I actually and seriously claim that I work on my project, in order to make it happen?
How about me strongly believing in my project?
I think it requires a lot of courage and will power to change your life and become an entrepreneur. Moving from dream to reality can cause many changes not everybody can overcome. But that is not the real issue. You just need to be aware of your physical, psychological capabilities and act accordingly. You need to be familiar with your environment and its influence on your future activity. It requires a lot of courage.
Nelson Mandela said: "I learned that courage was not the absence of fear, but the triumph over it. The brave man is not he who does not feel afraid, but he who conquers that fear."
And you? What do you think?